Well I've decided to try the technical pen again. Last time I tried to find one no one seemed to even know what a technical pen even was. I do live in a city that is 20 years behind the times. I mean everyone here thinks AC/DC is a cool new band.
Last week someone posted some pictures on our Flames of War Canada Forum. Little did I know that it was Glen Tarbet who was interviewed in the first Art of War book. I always loved his style, and took the opportunity to find out how he does it.
He told me the exact pen that he uses and I went on the hunt. This time I found the correct pen.
A Kor-i-noor with a 3x0/.25 tip
I decided to do one soviet grey coat, and see how it turned out.
Looks kinda goofy in the close ups, but I must say it looks pretty striking at arms length (the dreaded 3ft rule). It is going to slow me down, my already slow infantry painting process, but maybe with some practice...
Thinking about doing all my strelkovy like this now. The wife thinks it looks cartoony, but I'm finding at this scale the more contrast the better it looks on the table.
Let me know your thoughts.
New way better?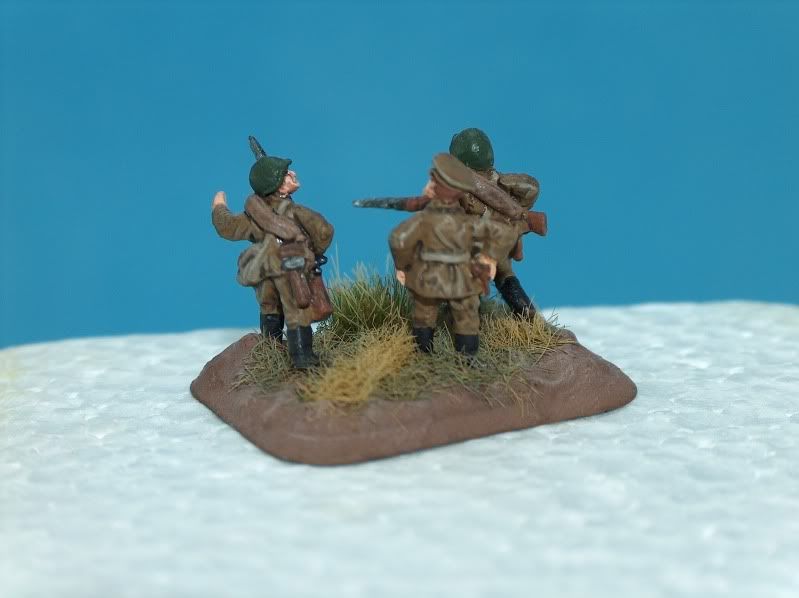 Older Infantry for comparison