Finally finished the D-Day project.
And I'd have to say, these destroyed Panzer IV's are some of my favorite work. They turned out so well that It makes me want to paint my Panzer IV army.
They will show up on one of Shawn Morris' new D-Day terrain boards. I can't wait to see pictures.
I really don't have too much to say about them. Just enjoy the pictures I guess.
I added black soot to the front becasue shawn wanted them destroyed form the front as they were coming over bocage.
Oh wait...I did discover one thing. EXPENSIVE BRUSHES WORK!
Ya, I was one of those guys that always bought the cheap brushes. They curled so fast, and I did a lot of dry brushing in my early days. That just destroys your brushes. I Finally broke down and bought a $40 brush. I probably didn't use it for months because I was scared it would just curl and it would be a waste of money. That was over a year ago, and the tip still hasn't curled.
So, I decided to buy an expensive flat brush for dry brushing. And I used it for the first time on these Panzer IV's. Usually when I dry brush, I have to be realy careful because you can get "streaks". I always thought this was just becasue I still had too much paint on my brush, or the paint was too watered down. Well now I believe it may have been the cheap brushes I was using. This new brush did dry brush lines perfectly. And I wasn't even trying to be careful because they were destroyed tanks after all.
Any way...enjoy.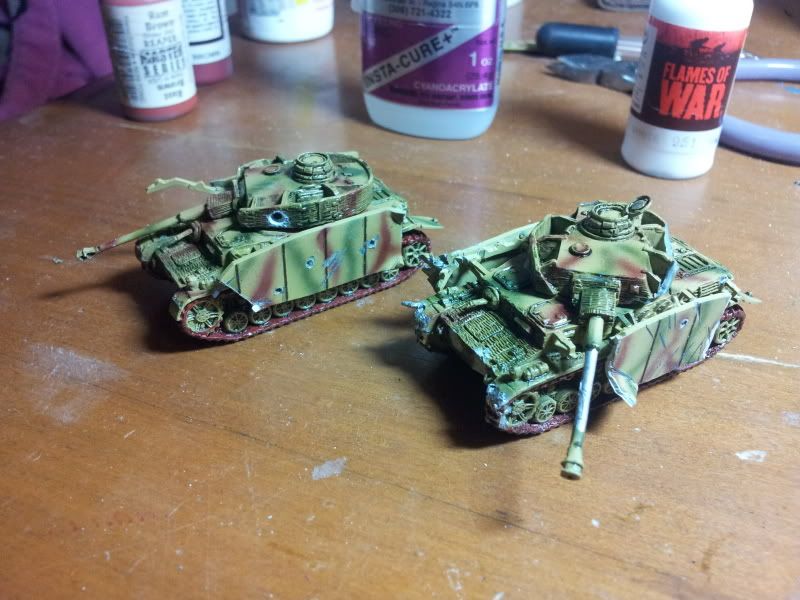 Before any weathering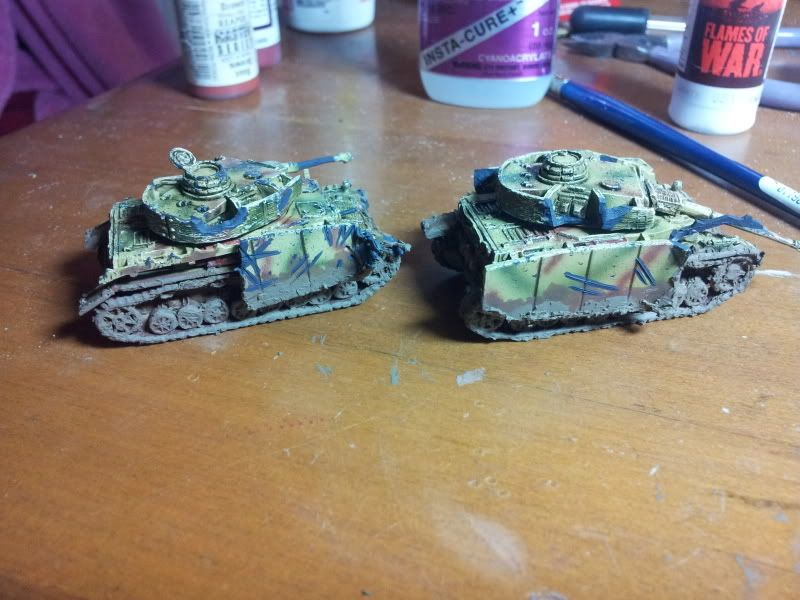 Mud and damage added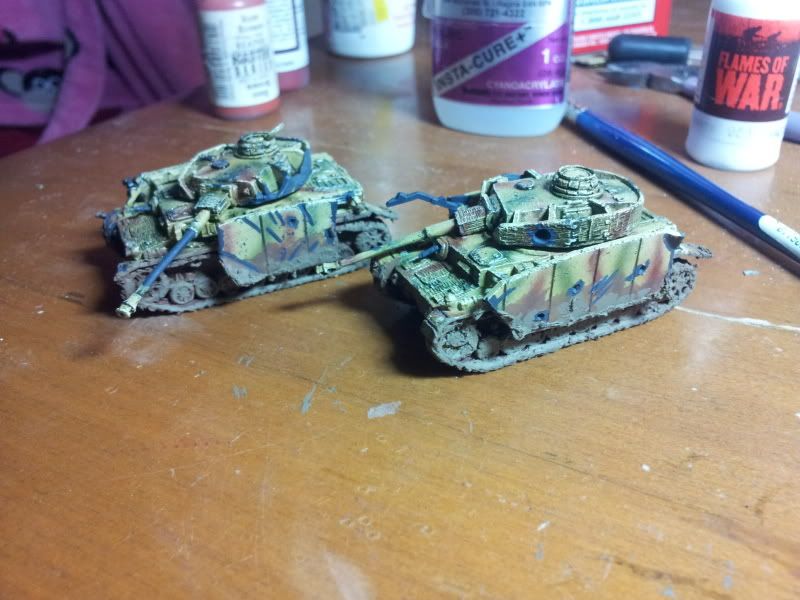 Mud and Damage
added chipped paint
More Chipped paint
added black soot