In case you missed some:
Schwere PanzerJagerKompanie Part I - Intro
Schwere PanzerJagerKompanie Part II - Preperation
Schwere PanzerJagerKompanie Part III - Airbrushing
Schwere PanzerJagerKompanie Part IV - Detailing
Doing a wash seems to be the most popular but most obscure technique in all of painting miniatures. Its so hard to find an exact formula of what a wash actually is. It always "some" of this, or a "few drops" of this. Never an exact formula. And if I did ever find an exact formula I couldn't get it to work.
The closest I found to the "Magic Wash" formula was 1 part future, 4 parts water, and "a few drops of your favorite pigment". A few could be anything from 2 to 7. In testing wash formulas I've found 1 drop makes a huge difference in how dark your wash is. Just saying "a few" doesn't cut it.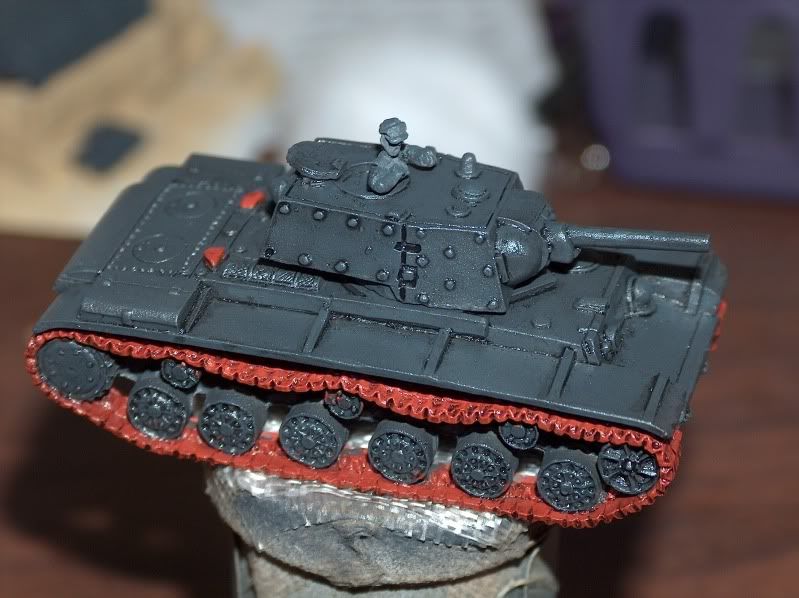 I always use an excel spreadsheet to keep track of EXACT formulas for anything I do in painting. On this little project I'm actually finding there needs to be different formula for different jobs. I also tried something new. I did a pre-mix of future and water. Usually I just did straight Future. I tried the 1:4 future to water, but found it was to watery. So, I tried 1:1. This is now my "Magic Wash".
To get my "parts" I use droppers. I use this when airbrushing as well, to mix my 3:2 paint to windex formula.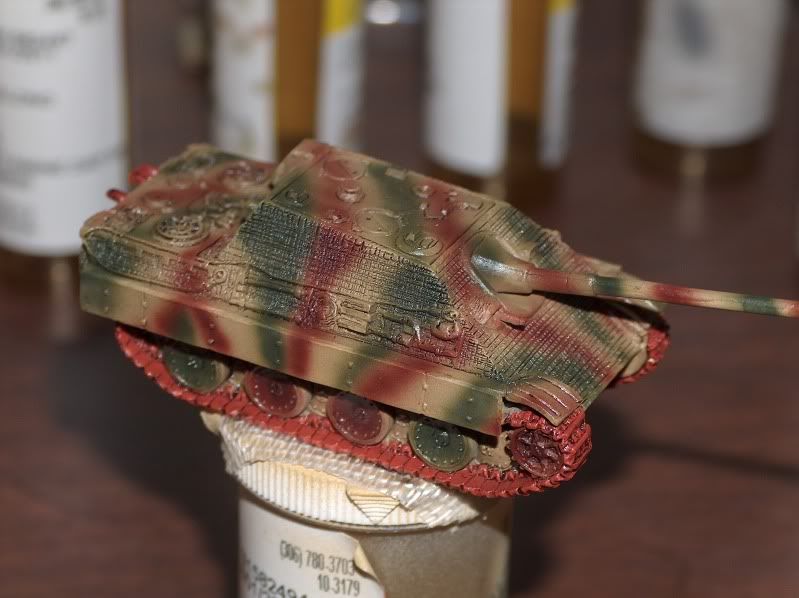 For a black wash I use games workshop black ink. I tried to Vallego black shade, but found it wasn't dark enough for what I like. For tanks I used a 1:20 mix of ink to magic wash. For infantry I used a mix of 1:40. I also tried giving 2 coats of wash. I never wanted to try this before because I figured it would make things too dark. It seemed to work really well.
For flesh I use about a 1:2 or 1:3 W&N peat brown to magic wash.
If anyone else would like to share some EXACT wash formulas I'd be super interested.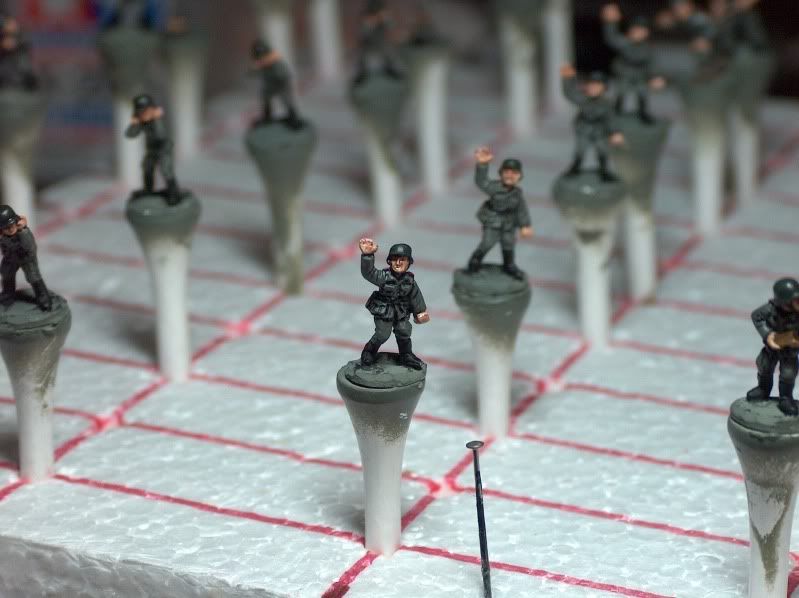 After all the wash, I do a dry-brush highlight of everything. Usually a 3:2 base coat to white. I keep finding I have to do it lighter highlight then I would think, because my matte varnish really lightens things up, and the highlight disappears there isn't enough contrast between the base coat.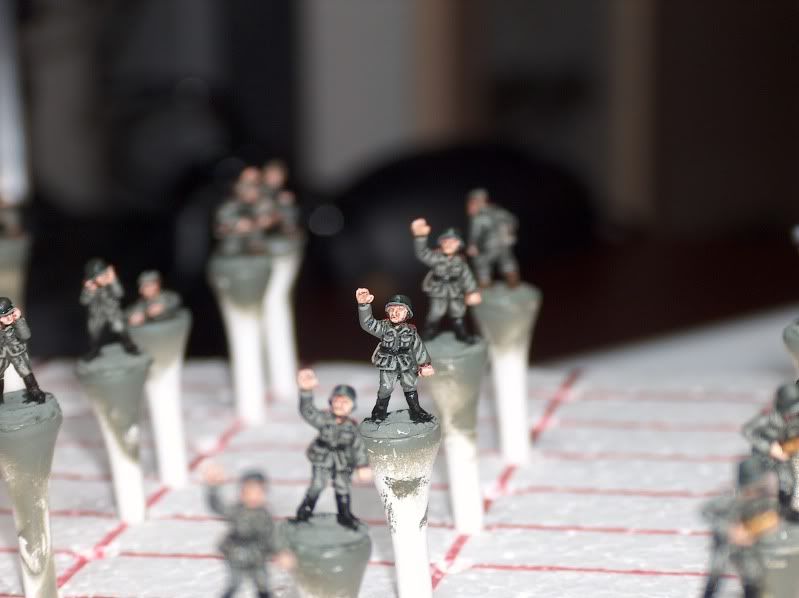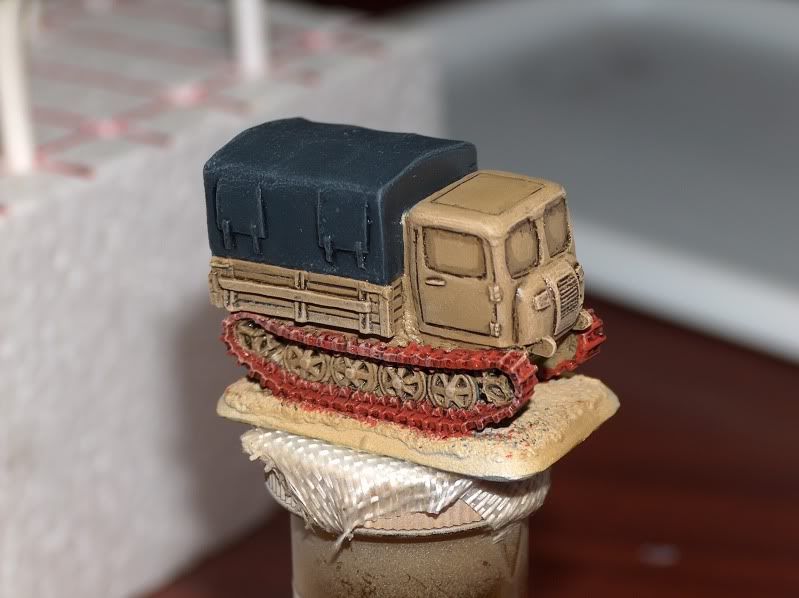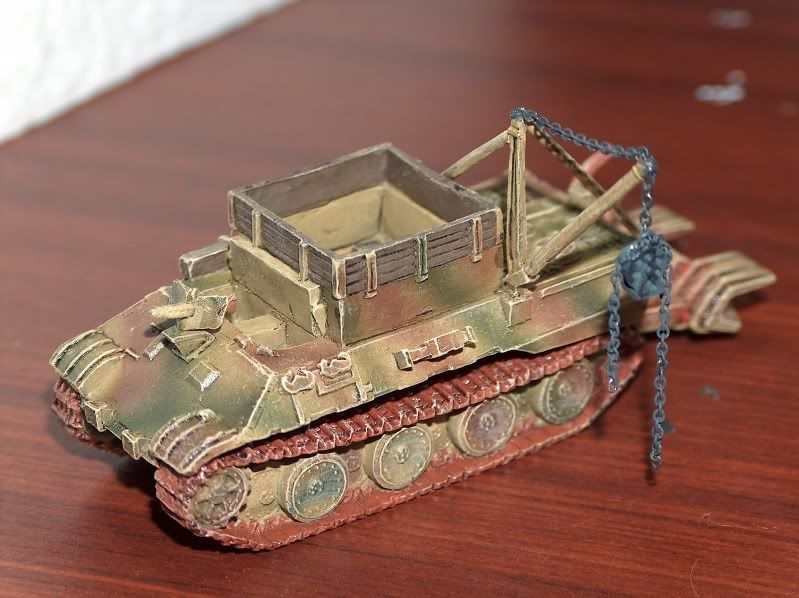 Up next will be my decal tutorial.