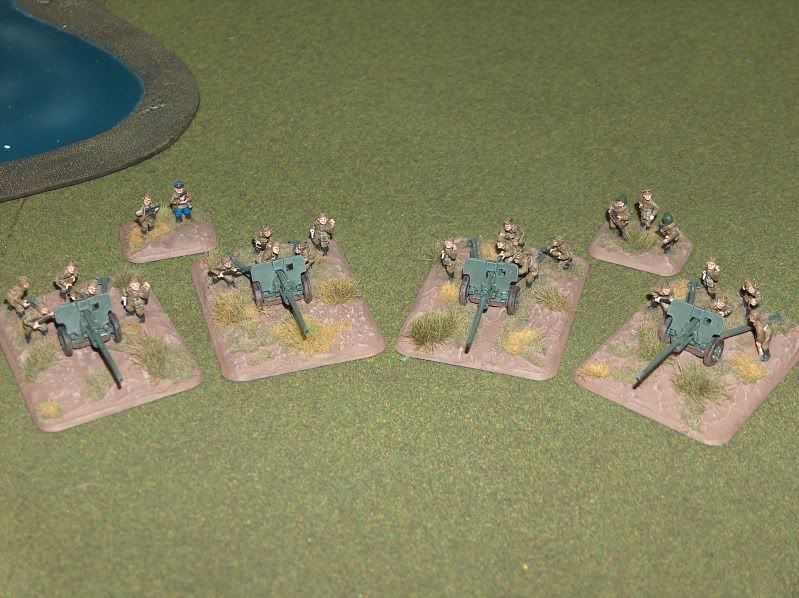 Finished my 57mm Zis-2 tank Destruction Company.
I think this is the best gun in the game. For only 200 points, AT 11, RoF of 3, and a range of 32".
I can't wait to put these babies into action.
Tried something new with my basing with these. I tried to use these grass tufts. I makes the grass look like its standing up. I could never get static grass to stand up, and the latest craze seems to be these tufts of grass. Well they are awesome. So easy to put on. And they look great. Just have to match the colours to your flock as best you can. I am definitively going to try and get my hands on a tonne of this stuff.
Next I move on to my God of War Battery, and then a whole lot of Strelkovy...yikes.
I am also doing FoW demo this weekend. I hope to draw a few new players to the game. Thank you to Joe Krone of Battlefront for the suggestions.
Enjoy the 57mm guns.